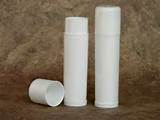 Make Solid Perfume with Rae Jean's Luxurious Lip Balm Base...  and more.
     Hopefully by now you have indulged in "RJ's Luxurious Lip Balm Base".  It is full of the finest, upscale, skin-loving oils and butters that protect, soothe and soften the lips.  Get this base at Soaper's Supplies and discover why it should be a permanent staple in your ingredient closet. 
     There are so many great reasons to own this base.  Whether you are a master formulator or a "newbie" it is always a good idea to have some pre-made bases on hand.  They are great to get your line off the ground.  They are also a good back-up if you have some type of mishap, such as a shipping issue, an unexpectedly large order, requiring extra ingredients, -or that dreaded "bad batch" at the last minute!
     Here is another reason to have RJ's Luxurious Lip Balm Base.  It makes an unbelievable Solid Perfume!  It is not like mixing fragrance with Fractionated Coconut Oil where the oil absorbs so quickly that the scent is gone almost instantly.   Also, it is not water-based so you need not worry about preservatives and Polysorbate.  It holds the fragrance and conditions the skin with some of the most sophisticated ingredients your customers and your label will LOVE.  With oils of Perilla, Oat, Meadowfoam and Avocado, you will be able to scent and soften all the delicate areas from the wrists to the elbows and knees...   -and everywhere in between. 
     You can design your OWN fragrances with Soaper's Supplies Essential Oils.  Fragrance oils can be used as well!  Always follow the usage suggestions, usually 1% or less of the total product weight.  And just because we love you and want to make life as easy as pie, we have put together some Essential Oil blends you can try at home. (You can always put a drop of each on a cotton swab and seal in a Ziplock  baggy and see what delightful fragrance you've created..  Or you can use Soaper's Supplies Fragrance Oils in your new perfumes! 
http://www.soaperssupplies.com/store/bases-soaps-toiletries/
Some Soaper's Supplies Essential Oils For Your Blends
Note:  It is good to have a high, middle, and low note in your fragrances but these are a great start so experiment and have fun!
Peppermint and Lavender
Lavender and Rosemary
Sweet Orange and Black Pepper
Corriander, Cinnamon and Orange
Benzoin (vanilla-like) and Orange
Litsea Cubeba, Rosemary and Black Pepper
Rose Geranium, Cedarwood and Petitgrain
Juniper, Cedarwood and Rosemary
Spearmint is a sweet mint that blends beautifully with other minty scents.  It also pairs nicely with citrus scents.
Benzoin, being vanilla-like blends well with so many other Essential Oils.
http://www.soaperssupplies.com/store/essential-oils/
Any Soaper's Supplies Fragrance Oil can be used in the solid perfume and blended if desired, -keeping the total of all Scent Oils at no more than recommended suggested usage amount. http://www.soaperssupplies.com/store/fragrance-oils/   Please read the Soaper's Supplies disclaimer and safety guide regarding Essential Oils.

We also have the perfect solid perfume containers!  Lip pots, jars and 1/2 oz lip balm tubes!  Soaper's Supplies has everything you need to make the best perfumes for your customers.
http://www.soaperssupplies.com/store/containers/
Thank you for shopping at Soaper's Supplies!  We will soon be sharing another great use for "RJ's Lip Balm Base" and cannot wait to share it with YOU!  Please comment and share with us what you think of our new Solid Perfume Base and the wonderful fragrances you have created!  We love your comments and ideas so stay in the "bubble" and thank you again for reading RJ's Skincare Blog!
RJ's Skincare Blog and any included recipes are researched and written by Angela D'Amico.