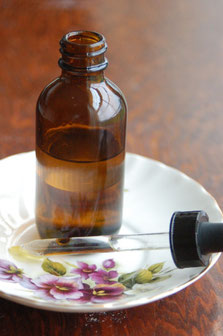 Serums are Where it's At!  Soaper's Supplies has perfected an easy and noticeably effective Face Serum.  I am very happy to announce that I am collaborating with my dear friend and mentor, Debbie Poore on this blog installment.  We are very excited to and proud to give you a formula for a face/eye serum that is sure to spice-up your line!
     This little bit of Luxury in a bottle is Scientifically formulated with some of the finest, choice ingredients for the age-conscious customer who is looking for a spa-like experience.  By combining botanical derivatives with modern discoveries, you will receive the upscale experience and visible results you want!  Now you can get the high-end ingredients needed to make this upscale serum for yourself, and also for your customers!
     Esthetician Veronica Barton-Schwartz, owner of Veronica Skin and Body Care Center in Malibu, Calif., who counts celebrities Olivia Newton-John, Suzanne Somers, and Cher among her clients, is also a fan. "I think everyone is doing their skin a disservice if they don't have a great serum."
http://www.webmd.com/beauty/features/beauty-smarts-serums-jan13#1
     Soaper's Supplies has put together some simple ingredients that are renowned for their anti-aging benefits in water-based facial and eye serums.
     Right now I would like to talk about these key ingredients, what they do, and why they are popular in anti-aging facial serums.  The most effective serums are usually water-based as this helps the "active ingredients" absorb easily, and therefore, gives quicker, more noticeable results.  You can make your own serum that does not contain these ingredients, but we have put together a version that is a great starter formula, especially if you have not included an anti-aging serum in your beauty line yet.
     We will have the entire formula with ingredients and instructions listed below,  but first we wanted to give you some background on the ingredients chosen for this serum and how they work.
     The first ingredient I would like to discuss is Soaper's Supplies CoQ-10 (Coenzyme q-10), also known as Ubiquinone.  This is a fabulous ingredient found on many commercial labels and is sure to give your label more than a second look.   It is renowned for its skin-rejuvenating properties. 
     LiveStrong.com states that, according to the Mayo Clinic, "Coenzyme Q10 helps manage energy production in cells and may have anti-aging effects on skin...    It also may help diminish fine wrinkles around the eyes".  This informative article also states that according to the Mayo Clinic, "An animal study published in 2005 in the journal Biofactors found Q10 intake improves the epidermal (inner) layer of the skin, which may be a precursor to its anti-aging effects on in skin. The study, involving hairless mice, was led by Yutaka Ashida of Pharmaceutical Research Laboratories, Shiseido Research Center, Yokohama, Japan".

     Another fabulous ingredient in this serum is Soaper's Supplies Hyaluronic Acid!  If you want to sell a water-based serum that will actually keep its promise, then you need to include HA in your formula.  Hyaluronic Acid is an amazing humectant.   According to LiveStrong.com, "hyaluronic acid holds moisture well--holding up to 1,000 times its weight in water--it is a commonly used component in moisturizers.  In these moisturizers, it functions not only to deliver water to the skin, but also to hold it there".   
     The inclusion of Hyaluronic Acid to your serum may help it reduce the appearance of fine lines and wrinkles by plumping the users skin with water.  It pulls water from the air and into the skin where the collagen has broken down beneath.
      A more in depth article well worth checking out is.... https://www.alwayshealthyliving.com/benefits-of-hyaluronic-acid-for-skin  Thanks to owner of Always Healthy Living Sandra Dean for sharing her knowledge
     In addition to these great actives, this serum contains the luxurious oil of the Rose Hip Seed.  Soaper's Supplies Rose Hip Seed oil will help boost the emollient quality of this face/eye serum.  LiveStrong.com states that "for facial skin care, rose hip oil offers several benefits when applied externally due to its primary constituents: essential fatty acids, vitamin E, vitamin C and B-carotene, a form of vitamin A.
     Rose Hip Seed Oil is found in the most upscale face and eye products due to its nourishing qualities and extensive vitamin and fatty acid content.   This was an ingredient we knew would boost the serum's efficiency and also its label-appeal.
     When you read the entire ingredient list you will see some other delightful goodies, like Allantoin, which is renowned for its skin-softening effects as well as cyclomethicone and silk amino acids,  which will give your serum "slip" and glide in its application.  These are all key factors that the high-end companies consider when designing their anti-aging products.  Now you can offer the same quality product as the department stores while increasing your profits and market share because your product will keep its promise! 
     All these great ingredients will be combined with Soaper's Supplies Aloe Gel.  This gel offers the soothing, herbal goodness of the aloe plant with a gelling ingredient that actually helps bind all these other anti-aging ingredients together!  We have an easy-to-follow formula here on the Soaper's Supplies website.  All necessary serum ingredients have been linked directly to the website for your convenience, so, just click and create and sell!
     Don't forget the containers!   Do you think we would give you the formula for this delightful serum without the proper Soaper's Supplies containers?  We recommend filling -or even injecting, this pro-style serum into our squeezable tubes which will help reduce customer contamination and also give a fun, stylish appearance to your packaging.  If you have any problem finding the proper container, please contact Rae Jean or myself, Angela D'Amico, and we will be glad to lead you in the right direction. 

     The full formula including preservative is listed in the following recipe.  Each ingredient listed above is linked directly to the store for easy access.
     Thank you for shopping at Soaper's Supplies.  We appreciate your business and want to reward your continued loyalty with this sophisticated formula for your skin care line.
                                                            STORE  LINKS  
      Soaper's' Supplies CoQ-10 Face/Eye Serum Ingredient List  (Click on each ingredient name and you will be linked to its place in the Soaper's Supplies Ingredient Page!)

      Soaper's Supplies Aloe Gel
      Soaper's Supplies CoQ-10
      Soaper's Supplies Hyaluronic Acid
      Soaper's Supplies RoseHip Seed Oil
      Soaper's Supplies Silk Amino Acid
      Soaper's Supplies Cyclomethicone
      Soaper's Supplies Germaben II Preservative
      Find the Squeeze tubes in the Soaper Supplies Sales Facebook Group
                  Soaper's Supplies CoQ-10 Face/Eye Serum Formula

     Please keep in mind that no part of this tutorial, or any information provided therein is to be used to treat, cure,  or in any way replicate any form of medical care. It is your sole responsibility to research the methods, processes, and ingredients used in all of your products prior to selling or giving them away. Safety always comes first!!
                                   What You Will Need
• Scale
• Spray bottle of Isopropyl Alcohol or Sanitizer of Choice
• Mixing vessel(s) and/or Weigh Boats
• Gloves • Spatula, spoons
• Whisk or milk frother
• Pen to take notes
• Tubes or small bottles for packaging

                                     Recipe For Serum
Percentages                                       Grams                                 Ounces
Phase A
46%  Aloe Vera Gel                        52.5                                  1.86 
   2% Rosehip Seed Oil                     2.26                                  .08 
   1% CoQ-10                                  1.13                                  .04 
   1% Cyclomethicone                      1.13                                  .04
Phase B
46.5%  Distilled Water                    52.5                                 1.86         
  0.5% Allantoin                                0.57                                0.02
  0.5% Hyaluronic Acid                     0.57                                0.02 
     1% Silk Amino Acid                     1.13                                 0.04
Phase C
     1% Germaben II                           1.13                                 0.04
This recipe will yield, 4 ounces or 113 grams of serum

                                               Instructions
     Sanitize all utensils and equipment.  You can do this by spraying all clean utensils and equipment with isopropyl alcohol. It is impossible to sterilize in a home or lab setting, but sanitizing is necessary.
     Weigh all ingredients in Phase B.  Heat the water to 158 Fahrenheit and add the allantoin.  Stir until the allantoin is completely dissolved. 
Once the water is cool enough to touch, sprinkle the Hyaluronic Acid into the water while stirring.  It will start to congeal. Continue stirring until it is dissolved.  I use a milk frother to do this.  The Hyaluronic Acid will thicken the water.  After it is dissolved, add the silk amino acids and stir well.
     Add  the Germaben II (Phase C) to your water mixture and blend well.  Set aside.
     Weigh the ingredients in Phase A. 
     Add the rosehip seed oil to the aloe vera gel.  Mix thoroughly.  To this add the CoQ-10, mix well.  Add the Cyclomethicone to the gel mixture mixing well.  It will appear that the cyclomethicone doesn't want to incorporate, keep mixing, it will come together.
                                      Blend both mixtures together VERY well. 
                             Package and label according to the laws in your area.
    You can purchase all of your lotion and soapmaking ingredients here at Soaper's Supplies.
                                                    Please Like us on Facebook
                            https://www.facebook.com/Soapers-Supplies-918278084903521/
     Right now I would like to extend a special note of thanks to my good friend, and mentor, Debbie Poore, who generously collaborated with me on this blog post.  She is a knowledgeable formulator of sophisticated products with whom I spent many hours discussing the ingredients, recipe ideas and testing results for this serum.  This serum was the final creation of Debbie's research and testing.   I am ever-grateful for her help, and hope she will work with me again on RJ's Skincare Blog in the future!
     Thank you for reading RJ's Skincare Blog.  We enjoy your comments and are here to discuss all things related to the formulation of cosmetics, so please feel free to post any questions, comments or concerns.  We hope you enjoyed this blog formula and look forward to all of your results, so please keep us updated!  Thank you again for shopping at Soaper's Supplies and for reading RJ's Skincare Blog! 

RJ's Skincare Blog and included recipes are researched and written by Angela D'amico.
                                                                                                                      (Photo courtesy of Debbie Poore)