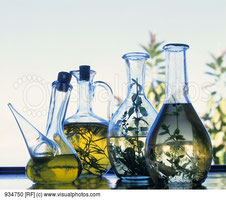 When I visit the department and drug stores lately, it seems that oil-based, facial  serums are everywhere!  The funny thing about these luxurious oils that promise to reduce the signs of aging and create healthier-looking, glowing skin, is that many of them are a simple combination of very cheap oils in great packaging!  There are a few, department store brands that do offer higher quality oils with the price tag to match.  
     Once I read the ingredient deck, I realized I could make most of these myself.   I could increase the beneficial oils, cut out the fillers/synthetics, and add a special oil or ingredient to give it the label-appeal needed to attract a more upscale market or clientele.  The last part is important if you are selling this serum and want your customers to pay the higher (and well deserved) price.
     Before you invest in the high-end oils that make this serum effective, I suggest you do your research and know which oils are which and exactly what they do.  I personally opt for fast absorbing oils, instead of heavyweight types like Olive, Sweet Almond, Avocado, etc...    Not to say that you cannot use some Avocado oil in a version of this serum, especially during the dry winter months.  You need to know how much to add and how to balance more protective oils with the drier oils.  No one wants to walk around with an oil slick on their face!
     Next, be sure to research the Comedogenic Scale.  This scale is not an absolute black and white set of rules.   It all depends on the amounts of oils you use and the customer's skin-type.  
     If you know you want to include an oil that rates in the middle of the scale, it should have some renowned skin-loving properties, and we should use it sparingly.  As a rule, I use oils that rate 0 out of  the total number 5 (Zero, refers to no noted irritations, and the numbers increase up to Five, which is the worst or most likely to cause acne, clogged pores and skin sensitivities).
For instance, Coconut Oil rates a 4 out of five (5) on the Comedogenic Scale,  meaning it is very likely to cause acne and/or clog pores in those who are sensitive to it.  Many people have no problems with raw coconut oil.  I personally do, and therefore, never formulate with it.  Soap of course is the exception to this because the oil saponifies into a salt (soap) when combined with the base, changing its chemical makeup.
---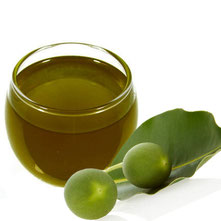 Now we know we want to use great oils that have low probability to cause skin irritation.  What about shelf-life?  Even though we will add the recommended amount of anti-oxidant (I personally, like Soaper's Supplies Vitamin E mixed Tocopherols), you should ideally choose oils that do not have short shelf-lives.  This would mean excluding Grapeseed Oil, Hempseed oil, Flaxseed oil and several others that notoriously go rancid in under six months.  If you are going to use an oil with a shorter shelf-life, try to use only one, and to use it sparingly.   It also should be an oil that contributes something to the overall formula.
     Before you dive into the Soaper's Supplies incredible assortment of luxury Carrier Oils, consider what you will charge for your serum.  If you have $20 dollars of oils in a one oz container, you should be sure you are making this money back in your profits.  
     One way to help sell this product is to use more upscale-looking packaging and labeling.  Charging $30 for an ounce or two of high quality oils is much easier if you have superior packaging and labeling.  Highlighting a star ingredient is another way to sell this product.  If you include the sophisticated Soaper's Supplies Olive Squalane, then you should highlight this on the packaging and on the website.   Advertising is important once you start to formulate products that transition you over from one market to to another.  This is something that can you can do on your website, or through the social media sites.   This is something to consider once you introduce more and more upscale products into your line.  You will be using finer ingredients and packaging so you will really want to sell your products in as large of a market as possible.
---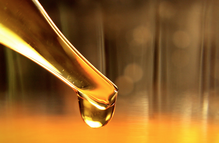 So exactly how  do we decide which  fabulous  Soaper's Supplies oils to use in this luxurious product?
The answer is up to you.  I like to start with a good base oil.  Soaper's Supplies Meadowfoam  seed oil is fantastic for the skin, has a super-long shelf life, and absorbs rather quickly.  It has great label-appeal and offers many skin-loving benefits to all skin types.   Sometimes I use Soaper's Supplies High Oleic acid Sunflower Oil.  This oil is a bit heavier than most of the other oils in the serum but since it is the only "heavy" one in this serum, it balances out with the dry oils and lends some well known, beneficial properties to the skin.  Soaper's Supplies Olive Squalane is a light, silky, fast absorbing oil that is renowned in anti-aging products.  It is considered to be very chic.  When advertised properly, it should get your product more than a second glance.  How much you use is entirely up to you, but this is where you decide your market, your target market, and your long term goals.   It is very dry and helps the other oils to absorb.  This is a staple in my anti-aging formulas, especially this eye and face serum.  I personally use more of this ingredient than some of the other oils.
     How many oils should you include?  Once again this is entirely up to you.  You can always add and improve upon your formula once you start to increase your profit margin.  Some companies actually use two or three oils.   Others have one very expensive Essential Oil cut with a less expensive carrier oil.  You can test these carrier oils on your own face and see which combination you like best.   
      I personally love Soaper's Supplies Marula Oil.  It is becoming very popular in mainstream cosmetics and would look very appealing on your label.  Being a more upscale oil, you may want to use only five to ten percent or you may decide to use a higher percentage.  This depends on your preference.  
     Another oil I absolutely love in this serum is Soaper's Supplies Oat Kernel Oil.   This is a light oil that glides on like liquid glass!  It absorbs quickly and is full of   the desirable  Oat properties that help retain moisture and aide in lessening the appearance of wrinkles.  
     Remember, you want a product that is going to have repeat, loyal customers who cannot live without it! 
     I saw the oils used by some of the commercial brands in the drug store, and they were disappointing when compared to their price tag.  (I remember one cost $55 dollars.  It was less than two ounces and contained very cheap ingredients.   The main oils were Fractionated Coconut oil, Safflower Oil, and Grapeseed oil.  There were some other synthetic polymers in the formula, but I knew I could make a better face oil that would actually improve the look of my skin and especially the skin of age-conscious customers.  ...and I did!)
     What other oils would work well in this serum?  I also include Soaper's Supplies Perilla Seed Oil  (a must-have favorite for me!)  and Rosehip seed oil.  All of the seed oils  have unbelievable skin benefits.  I also highly recommend using Soaper's Supplies Cucumber seed oil in your formula.   It is light with a silky glide and absorbs quickly.  Cucumbers,  including their extracts and oils are always associated with benefiting the skin around the eyes.   I always include some of this oil in this rejuvenating serum.  
     I am also careful to include Soaper's Supplies Tamanu oil which has a long list of  well-known, skin applications and benefits.   I do use the Tamanu at a lesser percentage  because it makes my eyes tear up when it is too concentrated, but its benefits are too great to omit from the formula.  
     There are luxurious oils like Soaper's Supplies Macadamia nut oil and Pumpkin seed oil that would really add some flare to your product.  If you love the nutrient-rich,  Camellia seed oil (a favorite ingredient in Japanese skincare), then you should consider including it as well.  It has well known skin benefits that go back for centuries.   
     Soaper's Supplies Argan oil is sleek and fast absorbing.  It is very popular right now in commercial products due to its anti-aging properties and overall feel.   Most commercial products are currently boasting this upscale ingredient.
     You may want to include some Essential Plant oils in your serum.  Consider the oils of which you know to have great attributes, and use them at a total  of one percent in your face serum.  I personally love Carrot Seed Essential oil in this face oil.  This oil is renowned in anti-aging products for its ability to lessen the appearance of wrinkles and promote more youthful-looking skin.  There are others you can include.  Remember they should total  one percent of the total serum weight.
     Decide which carrier oils you love on your face by themselves.  Then consider the price for which you can sell the finished product, and the profit you hope to get.  This may help you decide which oils are best to invest into this serum.  After all, this is a type of investment.  All your creations are investments of your time, money and energy.  You need to package and market them accordingly so you can increase your profit margin and overall market share. 
---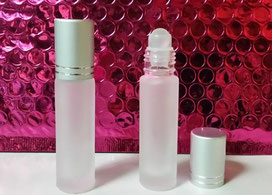 So you have your oil choices and percentages decided.  You also have your antioxidant included.   (Calculate .5% antioxidant).   All that is left is some gorgeous Soaper's Supplies packaging.  You can find some beautiful bottles and containers at Soaper's Supplies, either here on the website, or on the Facebook Group selling page.  I highly urge businesses to invest in  their packaging and marketing, just as they do their ingredients and testing.  It can help transition your product line from one market, to another, that is more upscale and chic.
     Once you have made your formula and picked your bottles, simply remember to instruct your customers to use one drop here and there on face, and around eyes at night and in morning, as needed.  I have been using my own version of these oils for a few months now and have had no acne flare-ups.   I LOVE the way my face looks now.  My makeup wears better, although I hardly need to apply it lately.  This is a great product that I hope you all enjoy.
     Thank you for reading RJ's Skincare Blog and for shopping at Soaper's Supplies.  We value your ideas and input so please leave your comments or questions below.  If you have an idea for an upcoming blog-post, we would love to hear from you.  Let us know what you think, and thank you again for your support!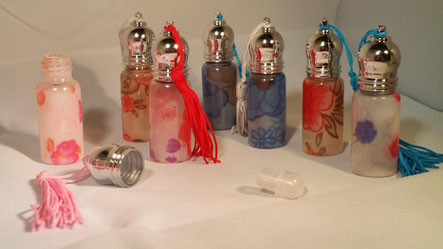 RJ's Skincare Blog and  included recipes are researched and written by Angela D'Amico.