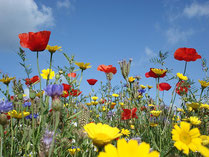 There is nothing that connects to our memories more strongly than scent.  Smells, aromas, fragrance...  they can evoke powerful emotions and are a very important part of our lives.  Whether it be a warm vanilla or sweet, fruit scent reminiscent of pies cooling on Grandma's windowsill, or a sunny, floral bouquet spreading Springtime year-round, fragrances are a connection to our memories and our hearts.
     Soaper's Supplies carries a huge assortment of plant-derived, Essential Oils,  as well as an ongoing list of high quality, Scientifically formulated scent oils.  There is also a nice selection of Hydrosols and Essential floral waters.    (Let's not forget the Soaper's Supplies Lip Balm Flavors!)  
      We love the Soaper's Supplies scents in our soaps, lotions, body butters and balms...  We have even used RJ's Luxurious Lip Balm Base as a Solid Perfume and Cuticle Balm, so we have experimented with many lovely Soaper's Supplies Essential and Fragrance Oils in these products.     So what's left to talk about?
*Click on the links above to connect directly to the blog installments for "solid perfumes" and "cuticle balm", as well as each ingredient in our store..
---
      Last week something went BAD in my house...   I'm sure you've been there before.  You get that whiff of something that screams WET DOG (we own no dog...), -or not properly dried laundry (someone forgot how to put their wet towel in the hamper again...  -Oh Joy.)   -Such a delightful surprise!  (NO THANK YOU!)
      So I reach for my "go-to" air freshener and realize it is EMPTY...   The Horror.  The Horror.   My beloved, Banana-bread Potpourri air-spray..  Gone!  Empty!  Used up!   Ugh..  I need to get some air freshener.. let me put this on the shopping list..   It will not be as lovely as my gift-shop air freshener that is now a lonely, empty bottle near the trash...  (I have not thrown it in the recycling bin yet, as it still smells pretty, although it is empty..   Let it go Angela..   Let it go.  Sighhhhh.)
     Wait a minute!  I can make air freshener!   Why on earth did I not think of this before?   Oh, what kind should I make....?    Should I practice my Essential Oil blending skills?   What about my Fragrance Oils?  I know! Soaper's Supplies Blast of Blueberry!  Yum!    This is so easy to make and not being a cosmetic, you do not have to heat the water. 
Soaper's Supplies Air Freshening Spray
I took an 8 oz spray bottle to make my "Blast of Blueberry" scented Air Freshener.  
In a separate mixing bowl/container, I added my Fragrance oil (or your Essential Oil blend) to Polysorbate 20.  
I used one part Scent oils to two parts Poly 20.  If you use 2% EO's or FO's then you should add them to 4% Poly 20 and mix thoroughly. 
Now blend the oil mixture into your distilled water.
You can use a floral water or hydrosol here for a more delightfully, layered scent. 
You will need a preservative.  Since this is an "air spray" we should not use Liquid Germall Plus as it is contraindicated for aerosol products.    Germaben II,  or any other broad spectrum preservative can be used.
You can make this without Polysorbate 20 but you will have to shake it prior to every use, as the scent oils will float on top.  You will still need a preservative because it is a water-containing product.
Some people choose to use Fractionated Coconut Oil instead of water.  You do not need a preservative or Poly 20 if you use only FCO and Scent oils.   Using an oil, however,  is not always desirable as an air freshener because of greasiness or possible fabric staining.
Fractionated Coconut Oil and Scent oils can be used for a personal perfume spray if the scent oils are less than 1% of the total weight as not to cause irritation.
How Else Can We Use Soaper's Supplies Scent Oils To Customize Our Homes?
     How many of you have heard of that bathroom spray that is used "prior" to utilizing the potty?  There are a few commercial brands that boast odor blocking-power when sprayed into the toilet before "going".    Well.. it does actually work..   and, it is very simple to make!
A layer of oil coats the clean water in your toilet bowl, creating an odor barrier.   Fractionated Coconut oil works great for this.  Now pick the scent of your choice!  Put the finished mixture in a small spray bottle and keep it near the potty.  Two ingredients..    It's that easy!
     Have you sampled the Soaper's Supplies Floral Waxes?  They smell AMAZING..   and you do not have to do much more than unwrap them, to get that great smell all over most of the house!    I love the Violet, Rose and Mimosa..  actually..  I love them ALL!   .. And if you feel creative, you can melt some floral wax gently in a double boiler or heat safe bowl in a water bath, and combine multiple waxes...   Then pour into a pretty mold and put on display!   -A pretty and efficient aromatic piece.    This would also be ideal in a clothing drawer or closet.
     Have you tried Soaper's Supplies  Incense sticks yet?   YOU DIDN'T KNOW?   By using Scent Oils and Soaper's Supplies Unscented Incense Sticks ,  you can make beautiful, artisan aromatic blends for use in your own home,  or to sell along side your soaps, lotions and scrubs.   Follow the Soaper's Supplies directions for these easy-to-make, designer scent-sticks.
     What other ways can we make our homes smell divine?  Whether you have mastered the perfect Rosemary and Lavender blend, or Orange and Cinnamon concoction, Soaper's Supplies Essential Oils will meet all your Aromatherapy needs.
     If you crave the designer scents similar to famous names, know Soaper's Supplies has many of those exotic scents as well!   Soaper's Supplies has a huge selection of potent Fragrance Oils that can be used in place of,  or combined safely with,  our Essential Oils.
     Sometimes, I choose Soaper's Supplies  Avobath scent or Sweet Pea scent oil,  and put a few drops on a tissue or paper towel at the bottom of my waste basket.  Other times, I will put a blend of Grapefruit and Lemon Essential Oils (just a couple drops each) in my kitchen sink drain for an occasional, sunny, fresh burst of scent.
     Try a drop or two inside your bath tissue roll for an always,  freshly scented powder-room.  One or two drops of your favorite oil on a used drier sheet under your car's seats will bring comforting scents wherever you travel.  Care should always be used near fire or flame but if you follow the basic usage guidelines, your imaginative fragrance ideas can be almost limitless!
    There are so many ways to customize the aromas in your house to create your vision of home.    Soaper's Supplies Scents always make sense.
      We appreciate your business here at Soaper's Supplies.   Thank you again for your support and for reading RJ's Skincare Blog.      We value your opinion, so please leave your comments, concerns, or questions below.  We hope you have enjoyed this installment and look forward to your comments.  Let us know what you would like to read about next.  I have considered hair masks, moisturizing body sprays as well as face toners..   What would You like to make next?
RJ's Skincare blog and included recipes are researched and written by Angela D'Amico.